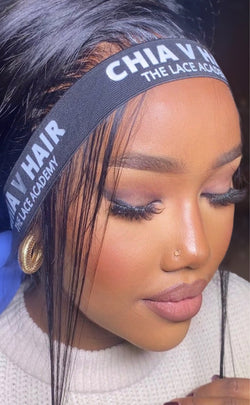 CVH Melt Band
USES:
Use the melt band to melt your lace after applying our melting spray 
Use while you sleep to ensure your lace does not shift throughout the night and looks just as good in the morning!
Use while applying your makeup or in the shower to protect your lace
HOW TO USE:
Tie tightly for when you need to melt the lace after melt spray.
Use the velcro to tie comfortably to keep your lace in place at night.